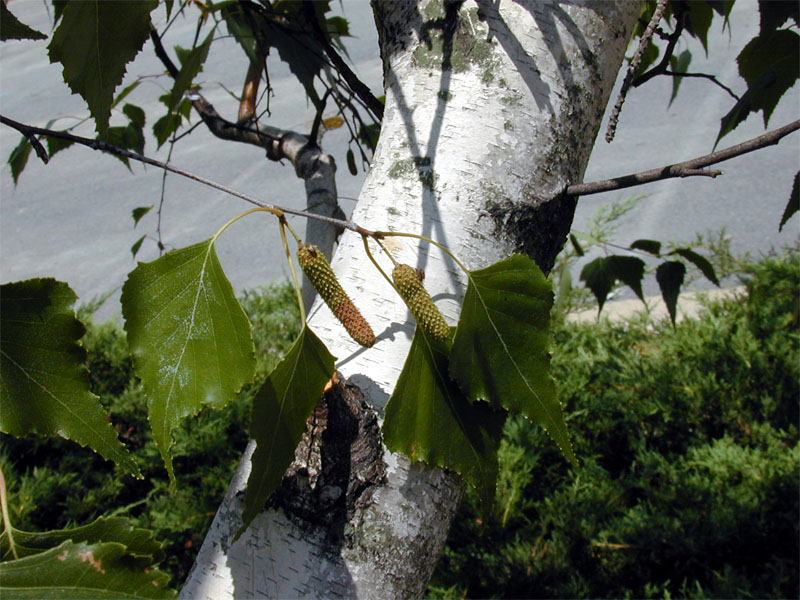 Other images:
Common name: Gray birch.

Voucher: Kostadinov 089, URV

Brief description: A small monoecious tree. A distinguishing feature of the species is its characteristic white-grayish bark. Leaves are simple, alternate, entire, with doubly serrate margins, glabrous beneath. The flowers are unisexual in catkins. Fruits are an oblate, deeply retuse, broadly winged samara.

Campus data: Appears only cultivated
in the manicured areas on campus, near roads. More than a dozen individuals present,
but infrequent.